It may seem strange, but you need an Epson L5190 MultiFunction Color Inkjet Printer in order to enjoy the convenience of wireless printing. Its easy-to-use interface is perfect for both office and home settings. The price is also competitive, making this a great choice for most people. And, unlike some of its competitors, the Epson L5190 MultiFunction Colour Inkjet Printer does not make any noise while printing.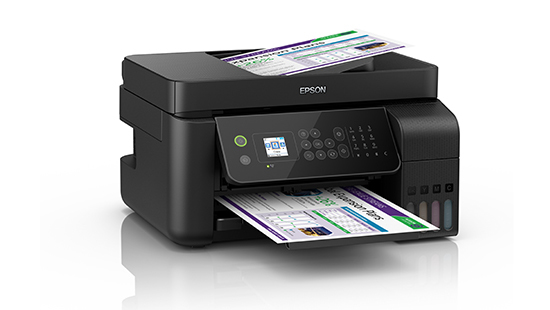 You can print up to A3 or legal size documents and photos with this versatile printer. You don't have to remove the sheets when you're not using the printer. Its trays fold out flat, so you don't have to bend down to access them. Its front panel controls and LCD display are easy to use and offer clear and informative information about the various settings. It also comes with a memory card slot and USB port.
The EcoTank is a multifunction device that prints more pages than a traditional ink cartridge. With a page yield of up to 30,000 pages, the EcoTank gives you a higher quality print every time. Compared to a laser toner cartridge, it uses less ink. It also features an auto two-sided document feeder. The Epson L5190 MultiFunction Color Inkjet Printer provides you with high-quality printing at affordable prices.